How will our Mind over Matter
Events benefit you?
Is it the right fit for you?
What is the secret of
success and failure?
Experiences & Impressions.
"It was very moving and at times overwhelming because it really got us inside ourselves, thinking about different things and really cleared your mind as well.
I would highly recommend taking one of Level Up Teambuilding's many courses that they offer."
"Martina & David were engaging facilitators and the activities were eyebrow-raising at first but brought everyone together in unique ways.
The Fire walk was an experience like no other. I definitely recommend team building like this to anyone who is looking to give your teams an opportunity to bond and share an experience that's one of a kind in a beautiful setting.
You won't be sorry."
"A feeling that you have when you accomplish this with a group of individuals is a feeling that is really hard to explain.
The sense of pride that you have, the sense of excitement and the sense of camaraderie - is second or none, nothing like I've ever experienced before."
"I found it was invigorating! You felt like you could do ANYTHING after you've done that!"
"It really sparked us to do it together. We were proud and happy for each other."
"It was emotional for me because it kinda put me out of my comfort zone.
I would highly recommend being able to take part of this."
"I would definitely recommend Level Up Teambuilding, if you run a business and kind of looking to enhance and give your employees a goal to work for or help them improve their communication."
"The staff at Level Up Teambuilding are very knowledgeable, friendly.
They will help you reach the goals that your group wants to enhance."

EXPERIENCE THE FREEDOM
OF BEING YOUR AUTHENTIC SELF
and find the NEW "YOU".
Have you ever wondered how freeing it would be to turn your anxieties into opportunities?
To let go of other people's expectations of you and actually start living YOUR life?
To work on your mental ability to increase your top performance even more?
Then you've come to the right place!
Get in touch with us to realize your true potential.
ARE YOU READY?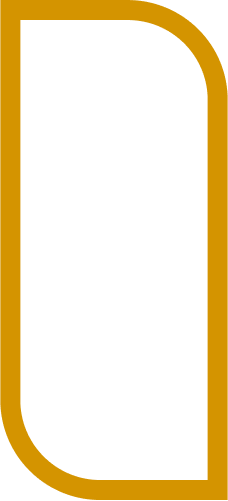 Until you dare to take on new challenges, you wouldn't discover your full potential.  (Bernard Kelvin Clive)

It's not only about pushing your limits – it's also about embracing your limitations.
Embracing discomfort is the first step towards personal growth. If you find yourself always contemplating what could've been and wondering why you're always holding yourself back, this experience will help dismantle the regressive ideas that limit you.
Sometimes, it's important to remind yourself that you have to abandon your anxiety to truly experience life in all its glory.
A Bare-Feet Walk over Hot Coals in Canada is a remarkable, impressive experience that helps you to take the next step in your personal growth experience to improve your awareness, your self-confidence, master your focus, conquer your goals, become a better decision-maker, problem solver & more.
Like completing an Iron man, you'll experience a feeling of incredibly intense Pride, Transformation, inner Strength and much more at this extraordinary Fire Walk Event in Canada.
Certainly a unique Experience that lasts a few seconds but gives you a memory that is cherished forever.
LOOKING FOR MORE SUCCESS IN YOUR  LIFE / CAREER / TEAM / RELATIONSHIP / AS PARENT … ?
EMPOWER YOUR LIFE – IGNITE YOUR CAREER
Too much uncertainty can lead to anxiety and lack of productivity.
Yet in having too much certainty, you won't fulfill your need for personal growth and new experiences.
So how can you achieve the right balance?
It's all about knowing yourself. Get to know yourself in pushing your limits and then embracing your limitations.
Pushing your boundaries in regular, positive ways allows you to easily adapt to new situations and makes you more productive, confident, a better problem-solver and decision-maker. It will give you new perspectives and the confidence to make positive changes.
We will help you to appreciate the present, be more mindful, and turn anxieties into opportunities
for self-growth.
We'll guide you along the way and give you the right tools you need – for the future you desire.
Rise like a Phoenix from the ashes…
YOU DESERVE IT ALL !
CONTACT US for more information or
BOOK our next  EVENT  HERE.