CHANGE LIVES. BUILD BETTER TEAMS. INSPIRE TO LEAD
TRANSFORMATIONAL TEAM-BUILDING ACTIVITIES.
ELEVATE YOUR TEAM WITH CUSTOMIZED TEAM-BUILDING PROGRAMS
We offer customized programs across three categories that take your team to the next level. All our programs are designed to inspire, uplift and enhance individuals to help them become the best version of themselves.
Whether you're looking for entertainment, rewards programs, or personal development, we've got it all! Engage your employees and boost productivity across the board with life-altering and interactive activities designed specifically for you.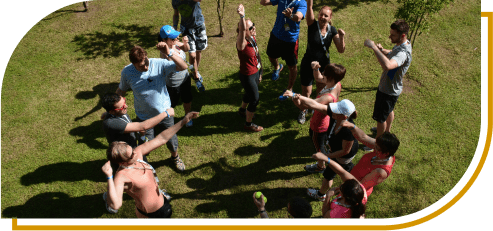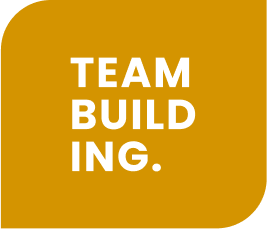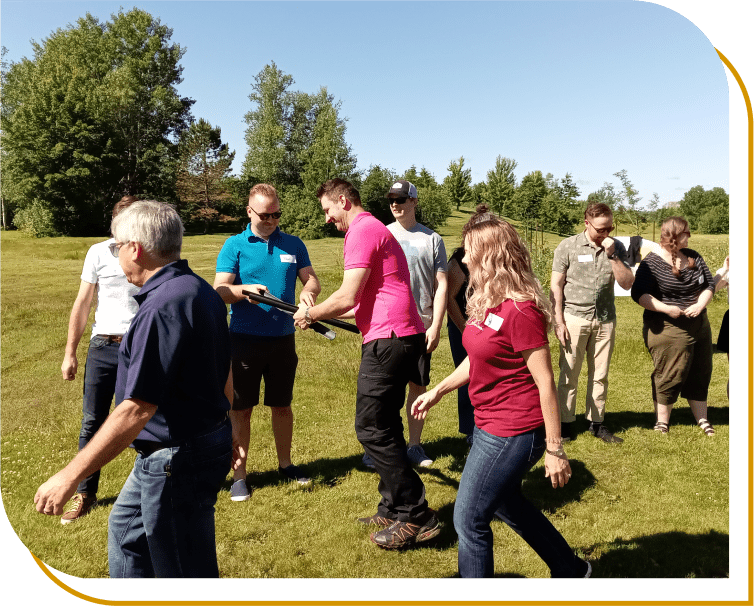 Looking for Team entertainment, rewards or development?
Take your Team ́s culture and performance to the next level!
Engaged employees
– can boost a corporation's productivity performance by as much as 200%
– are 87% less likely to leave a company   (Source: The Gallup Study)

We'll help you.
By professionally leading hands-on Team building Events.
Our customized programs are one-of-a-kind:
> In-person with an anticipated outcome
> by using techniques that have been proofed and established in Europe, are highly competitive & consistently practiced over there.
We observe & modify on the fly to achieve the best goals.
We create a unique experience, engage individuals and make sure everyone feels confident.
Which direction are you heading in?
Choose the program depending on the areas of improvement you are interested in.
We build customized plans for your team!
Corporate Teambuilding – take your Team to the next level
Any questions?
Looking for a different Activity? Not a problem, we cover it!